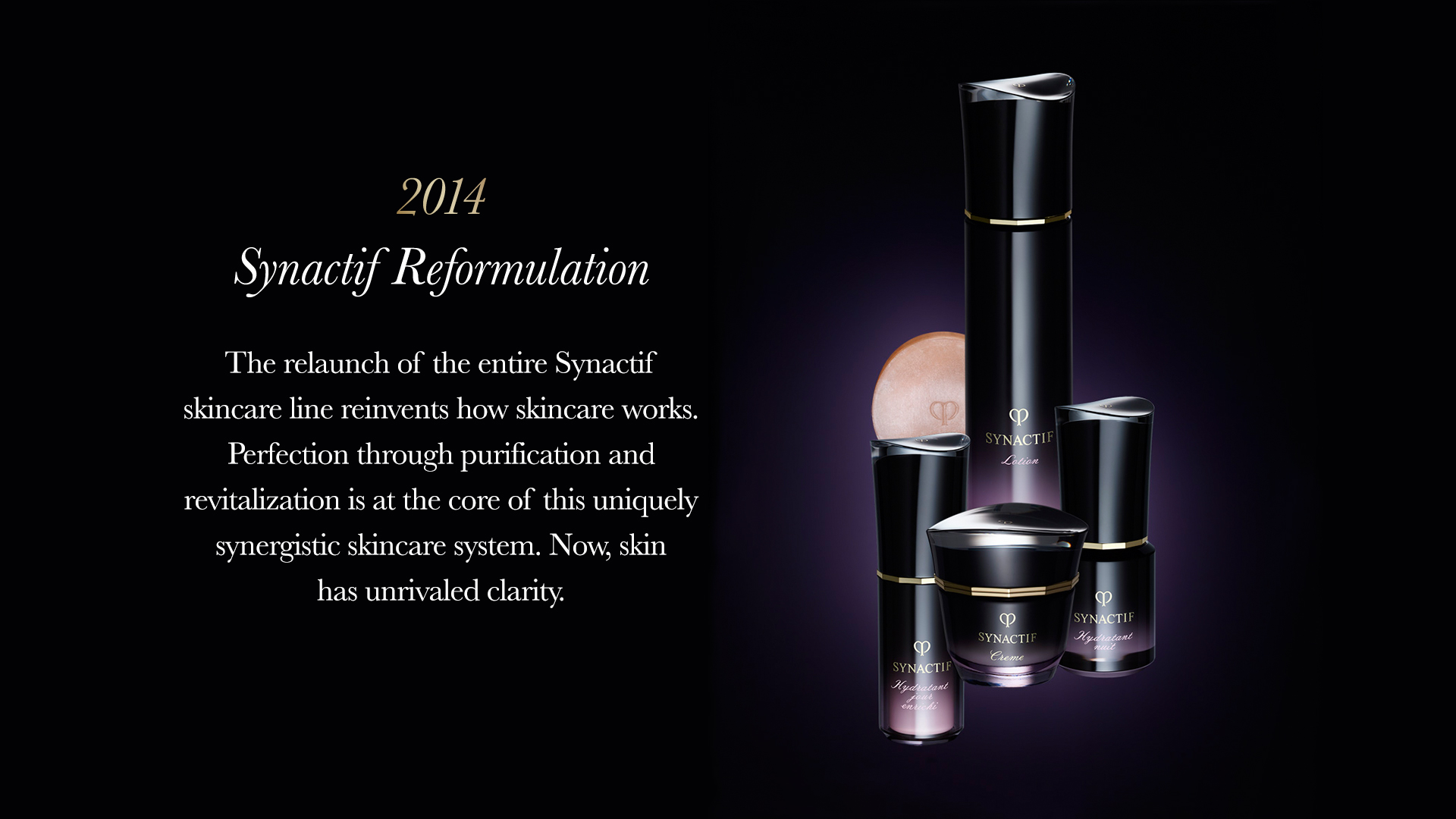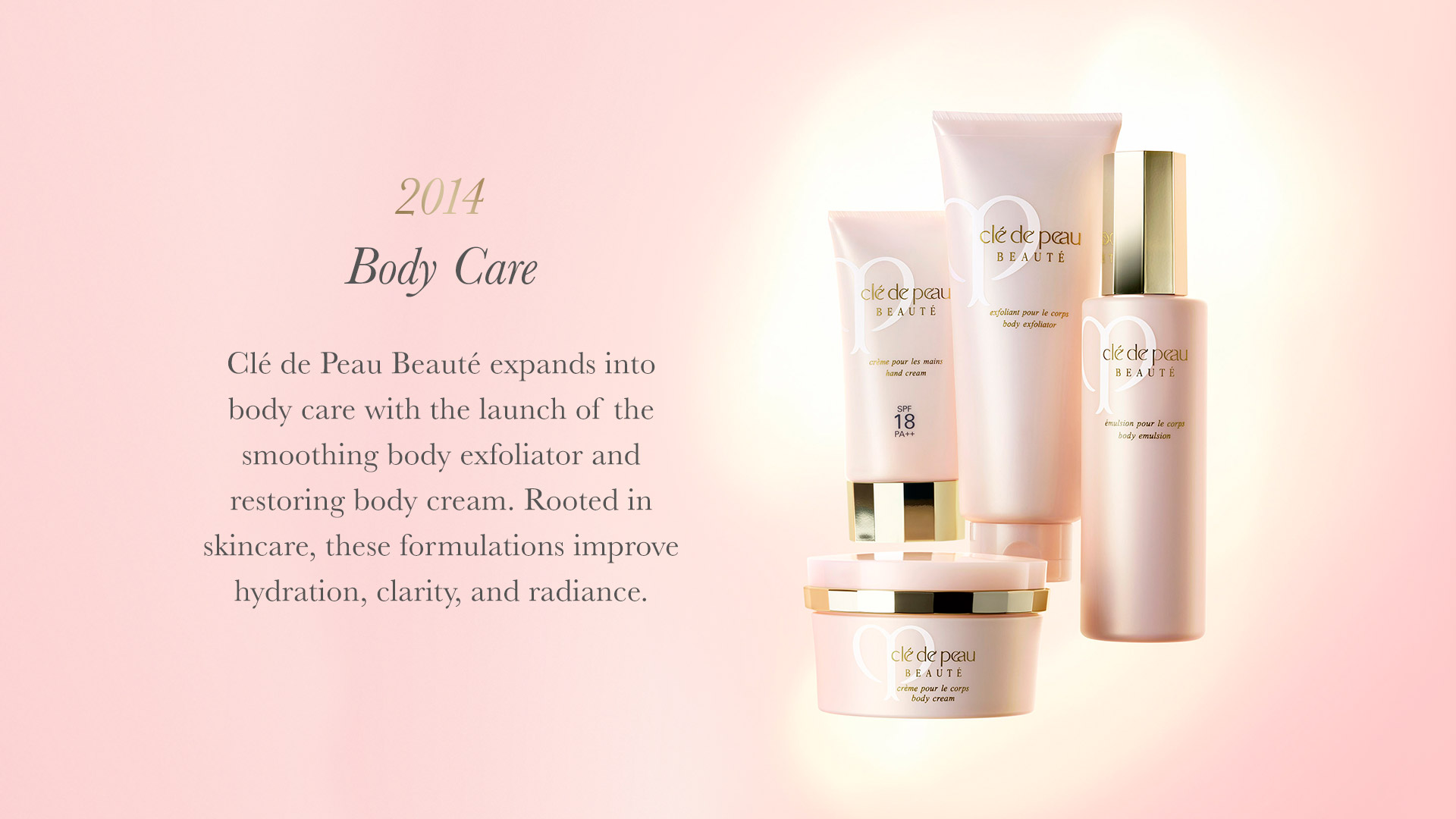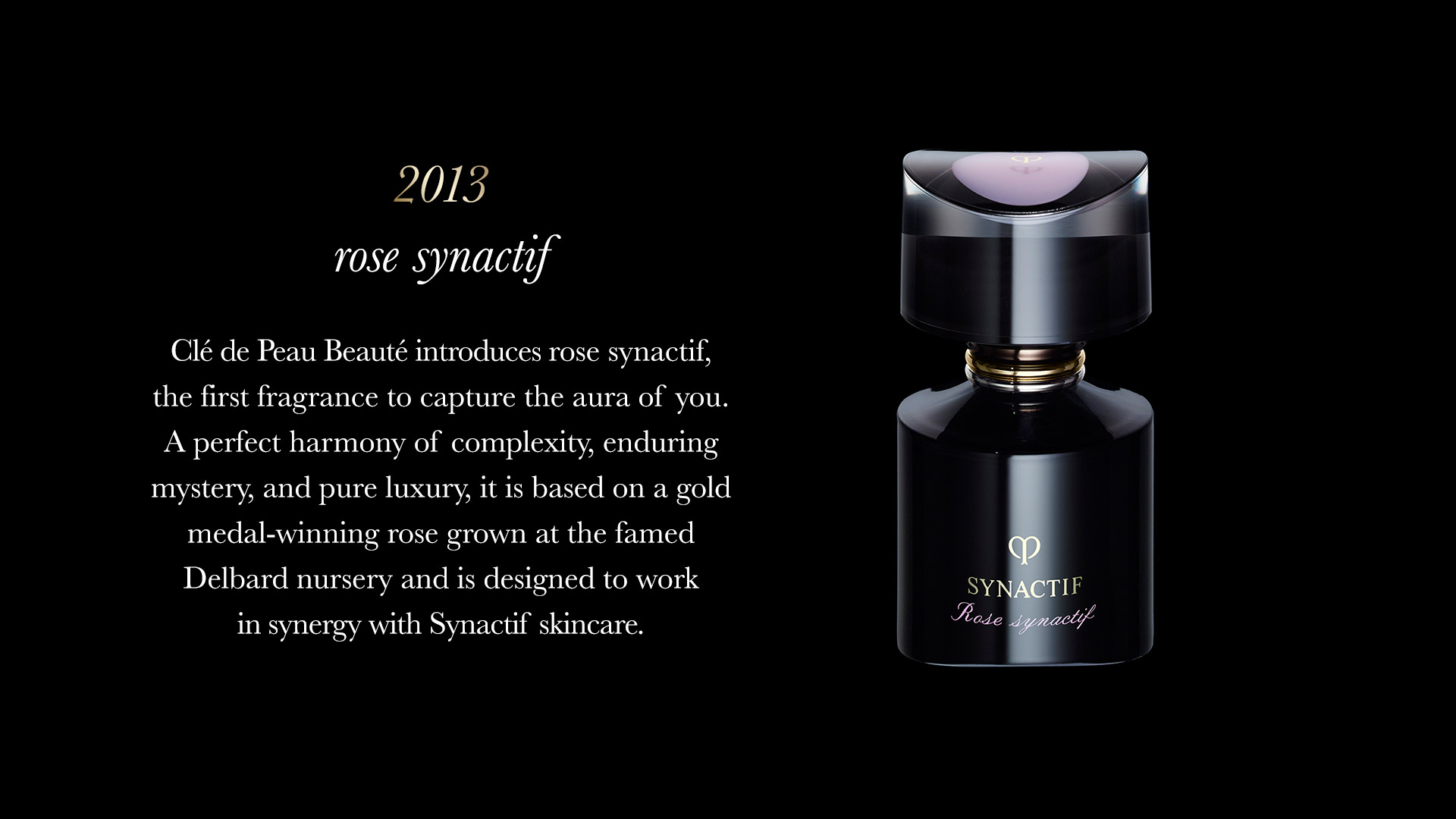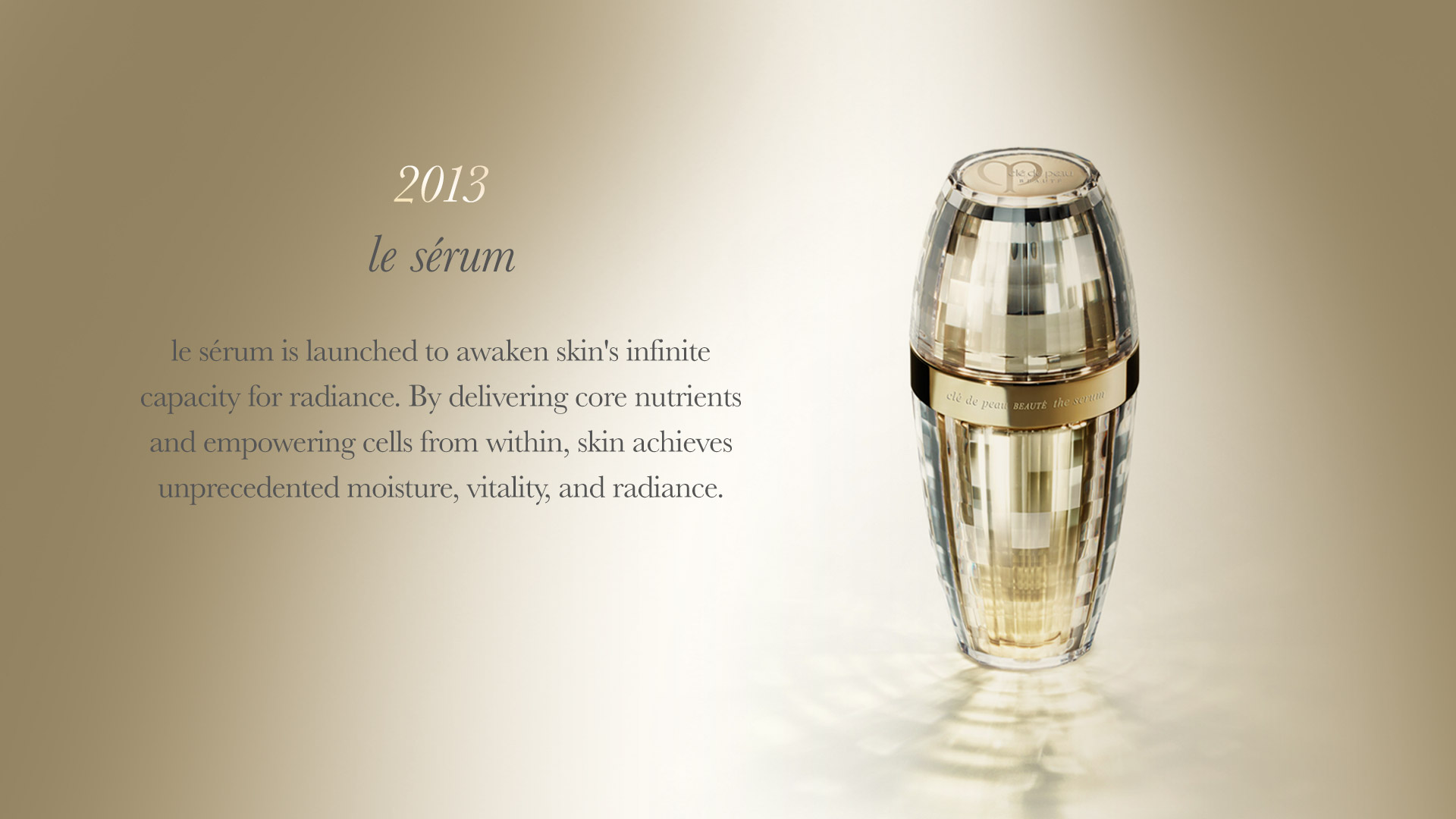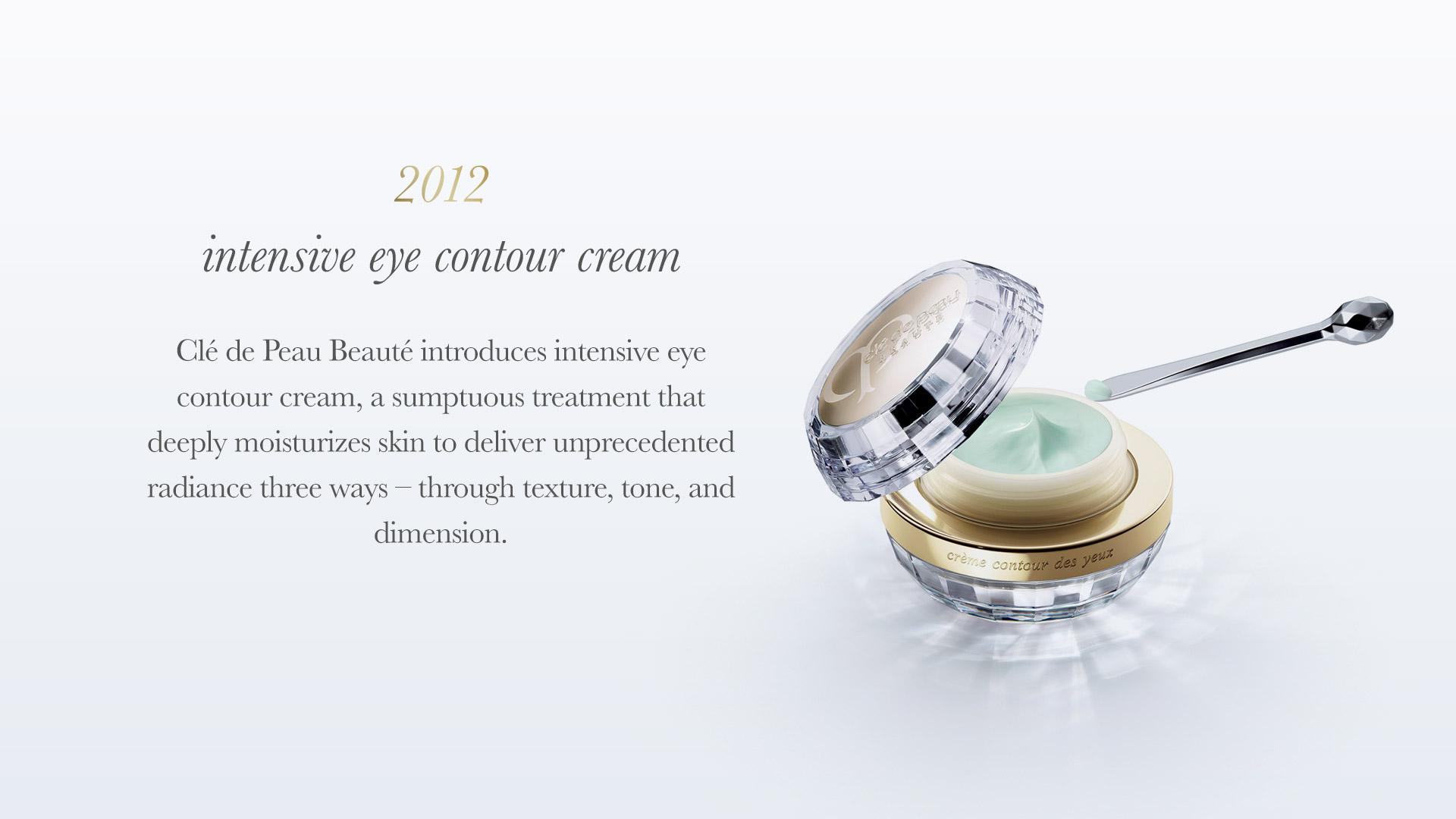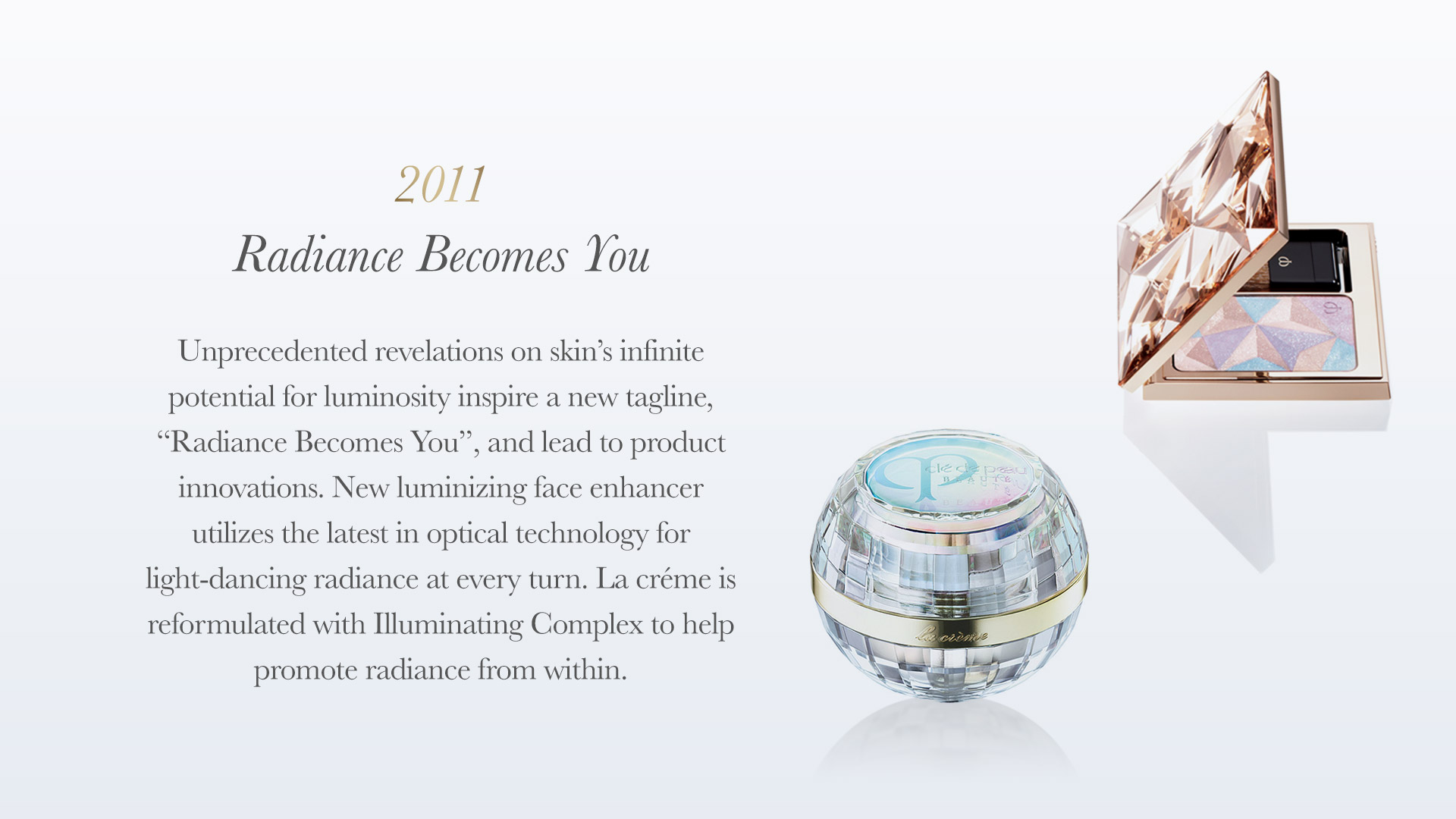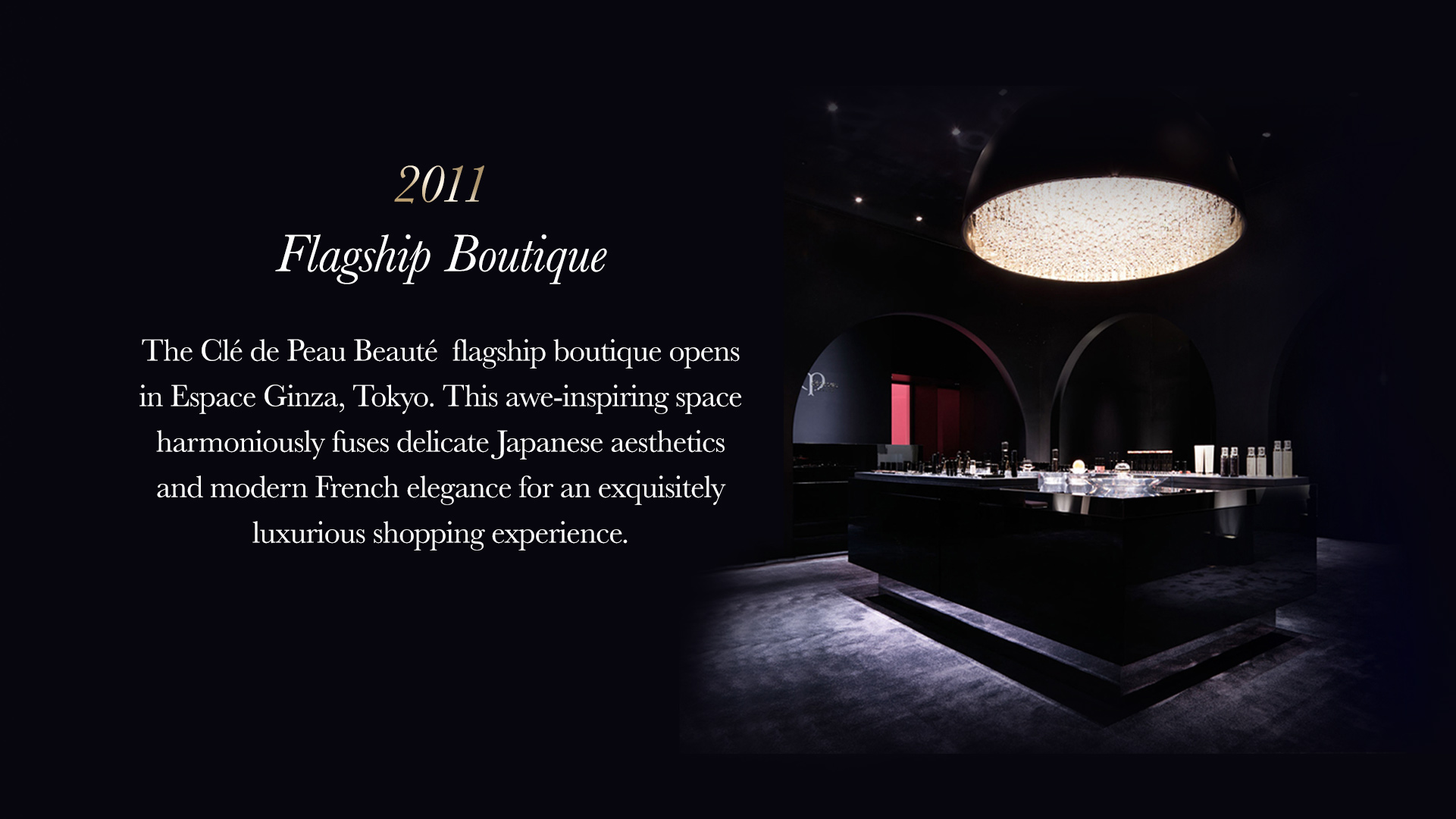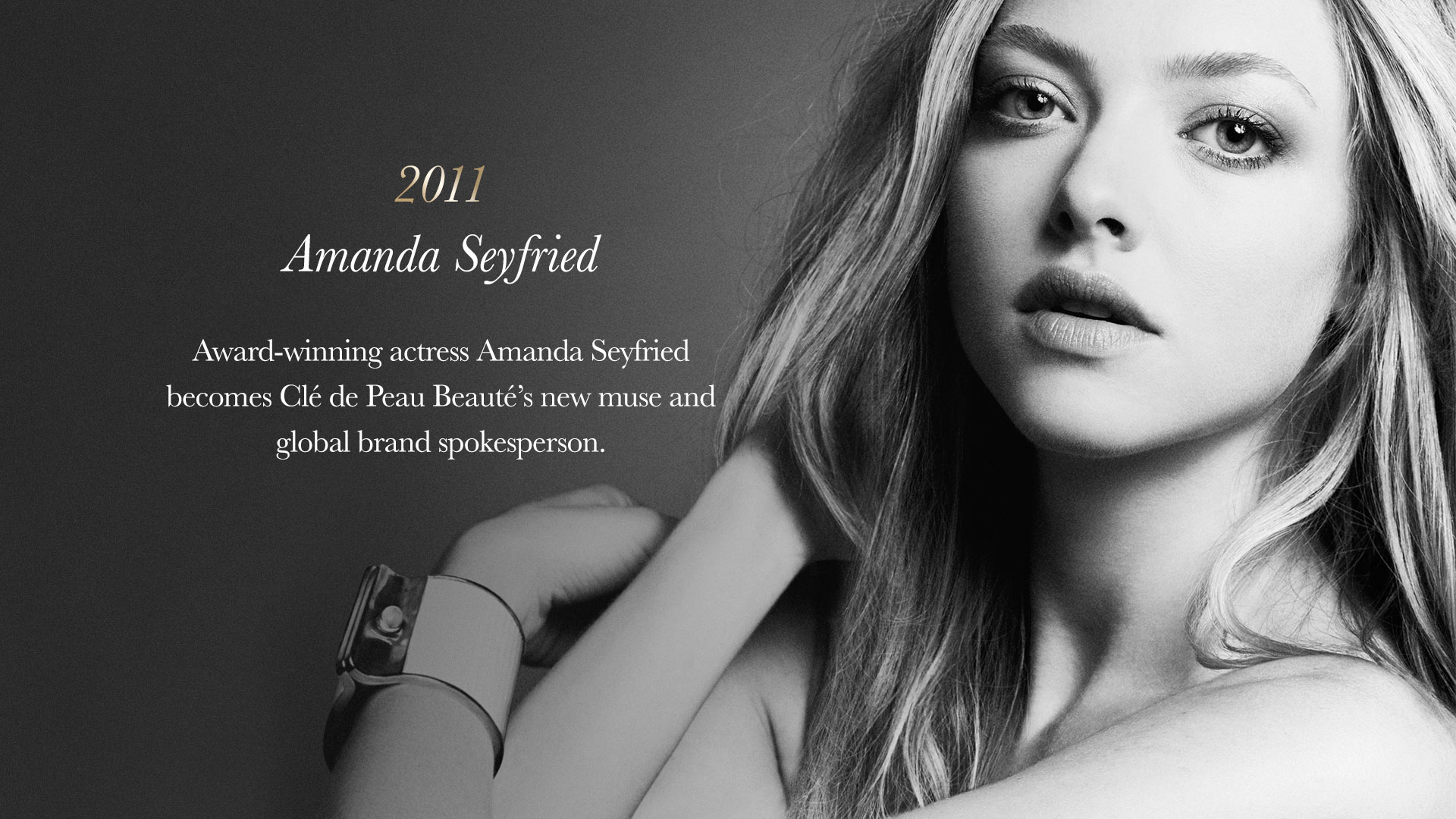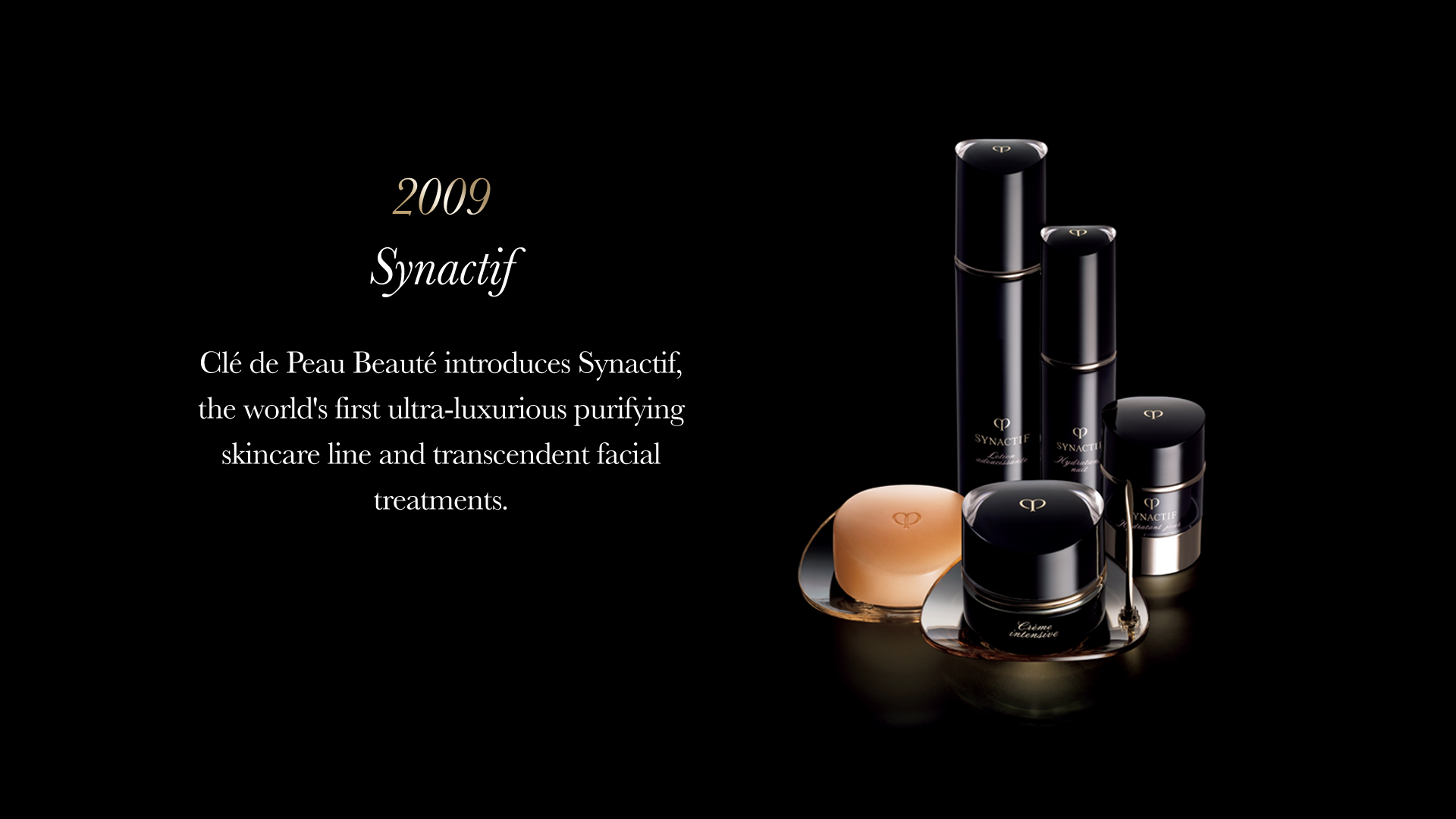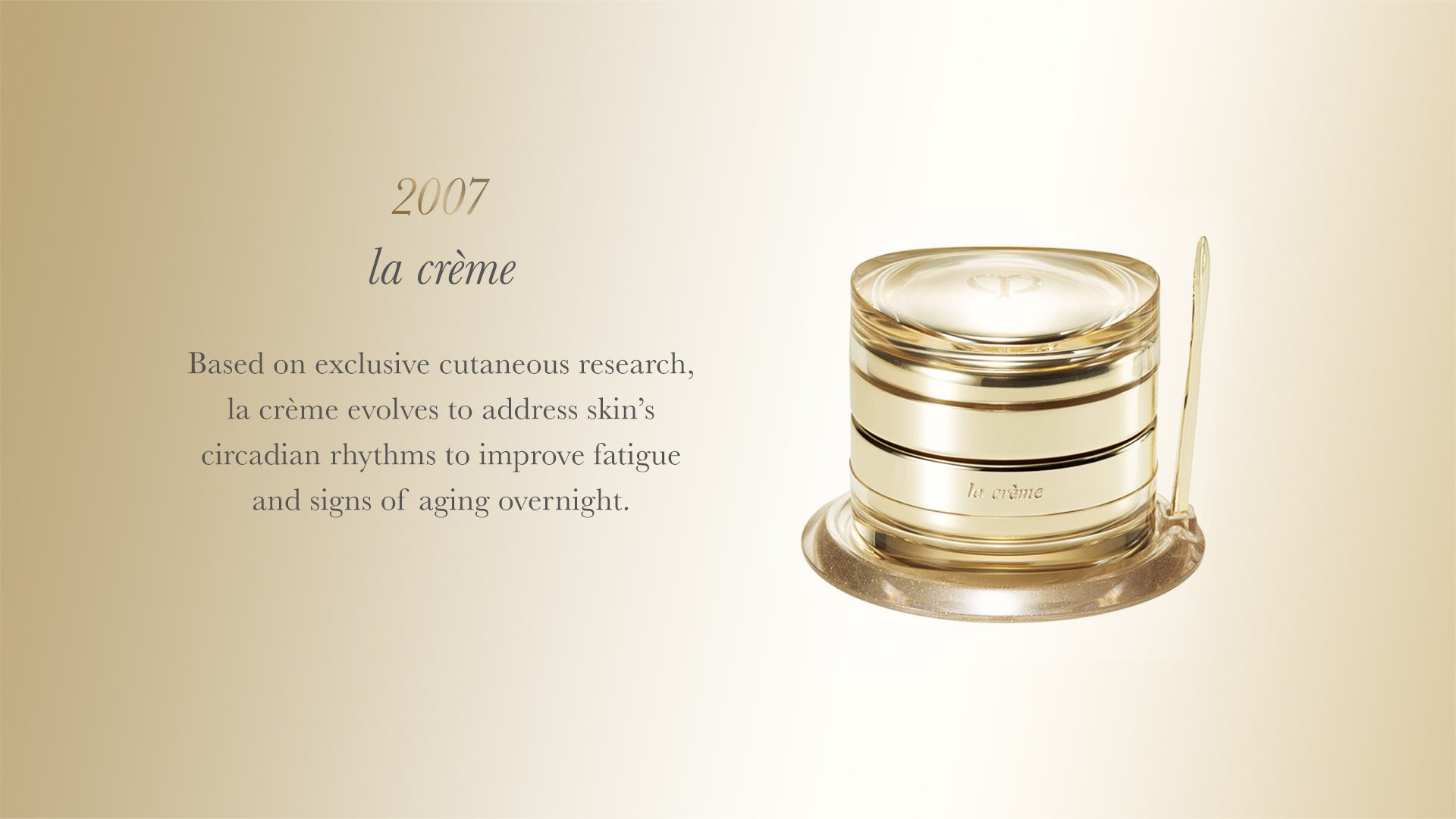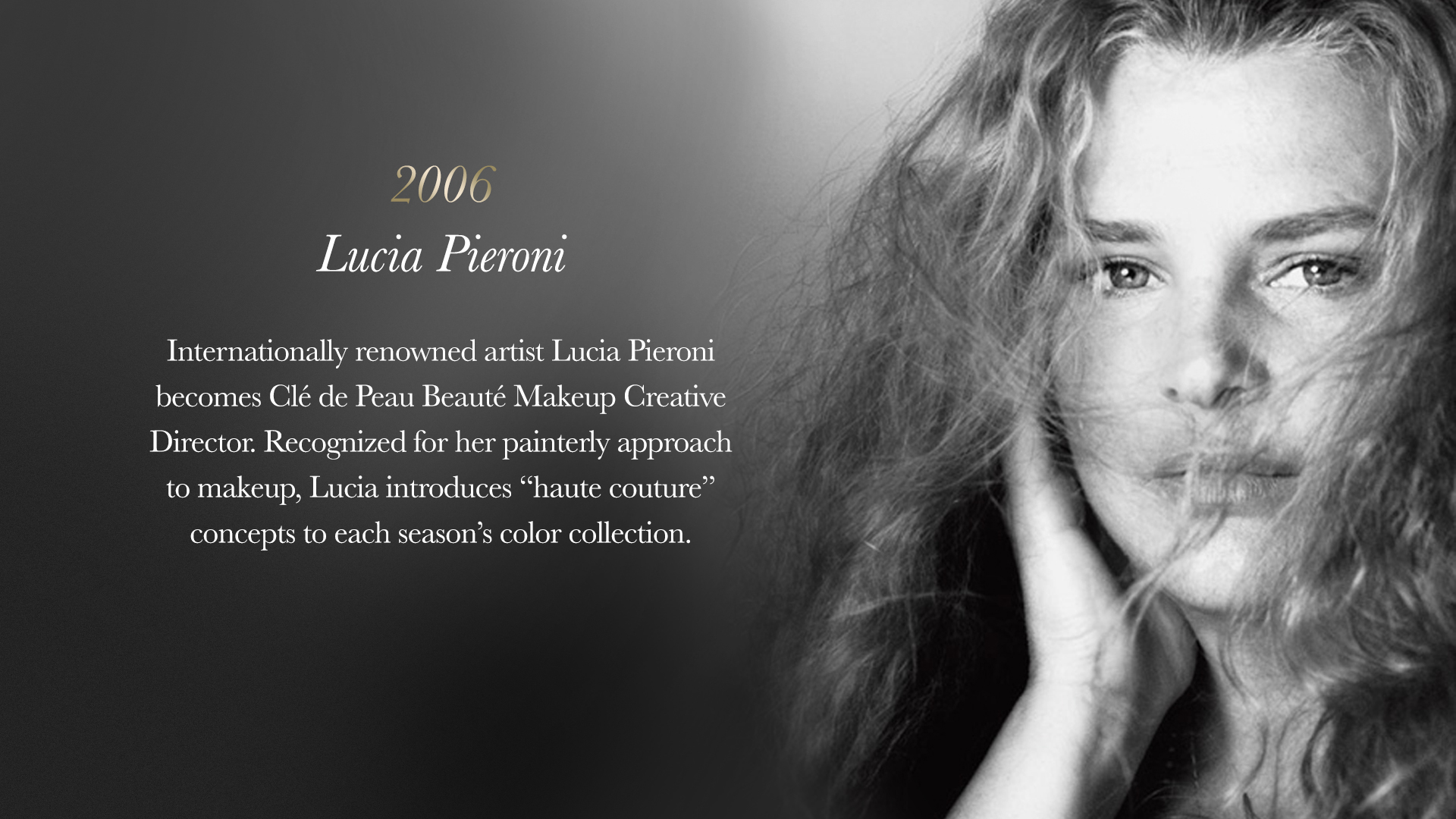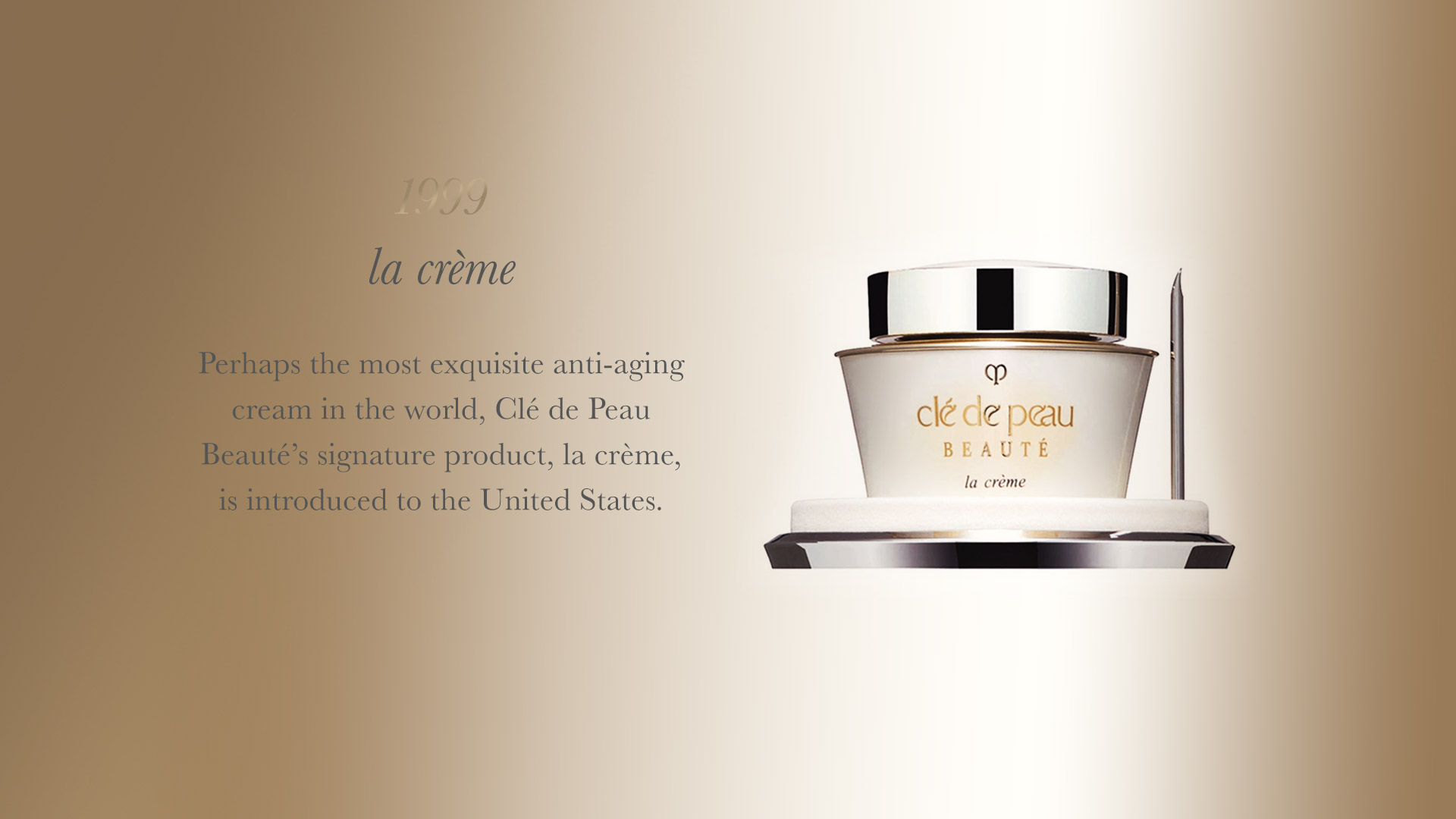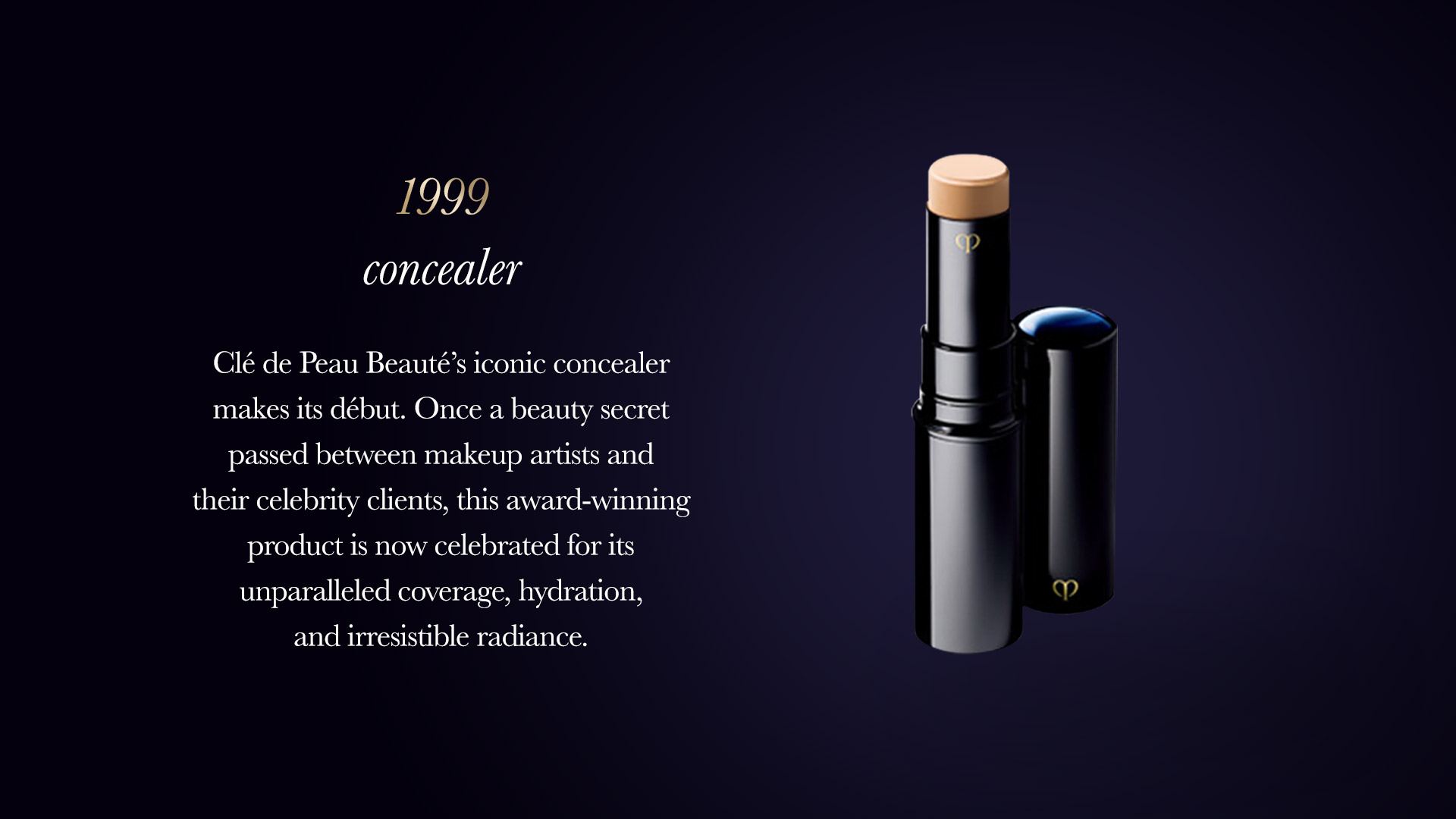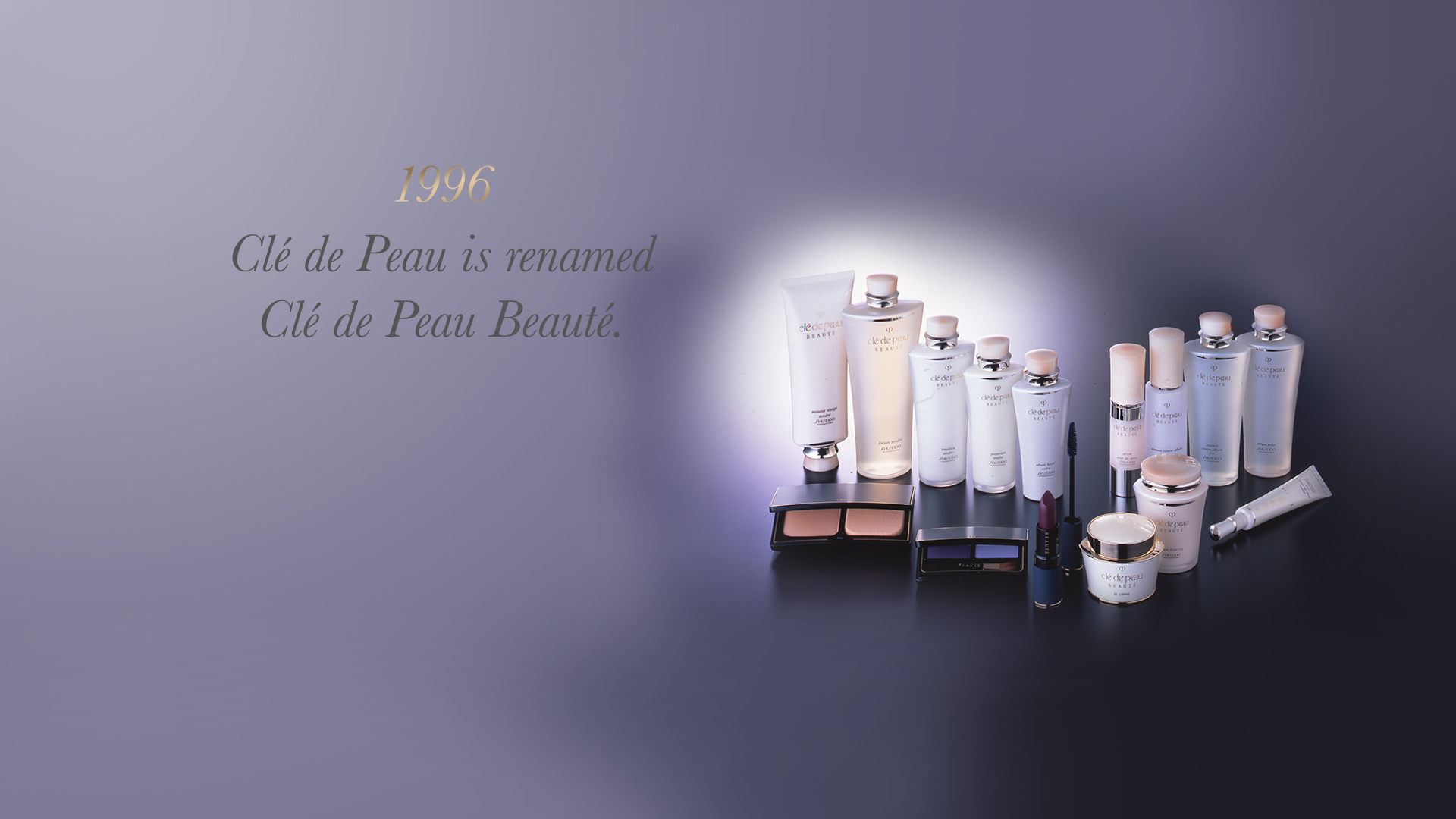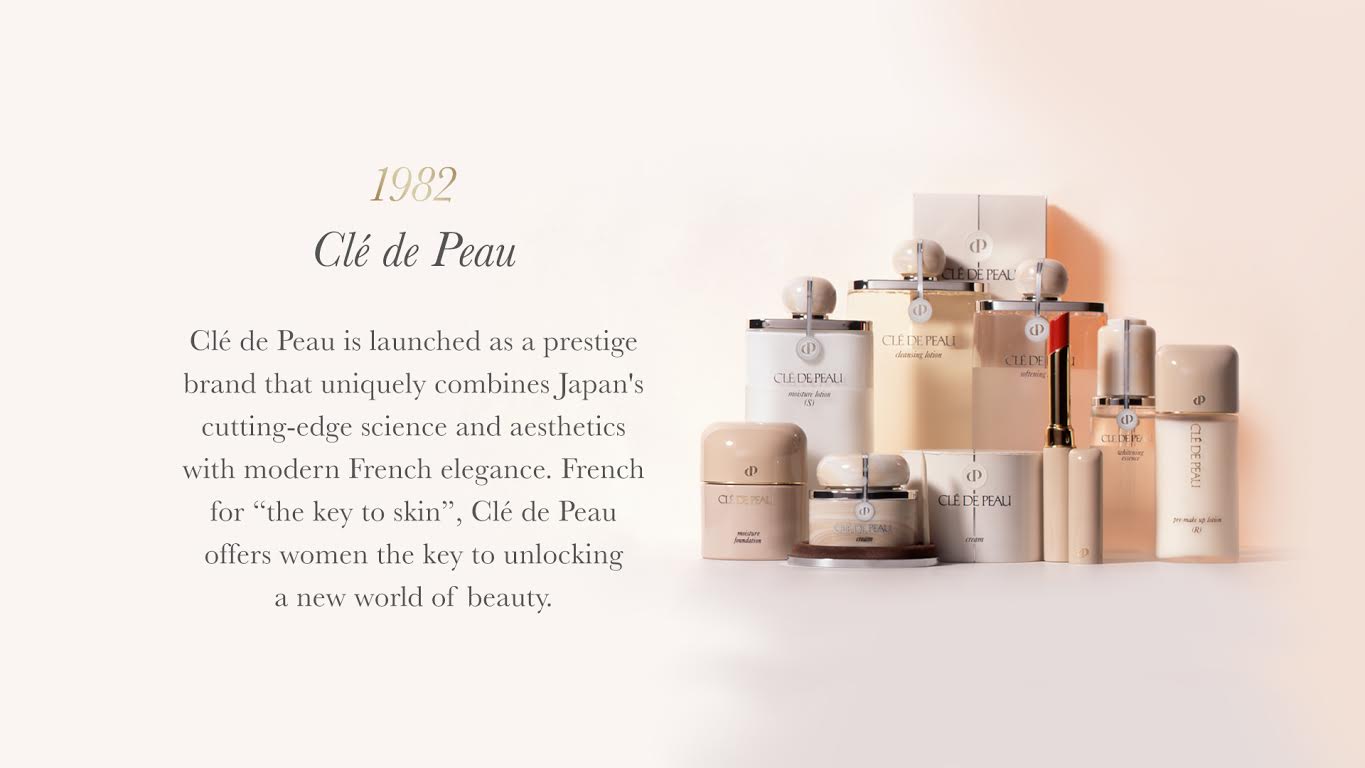 2014

Synactif Reformulation

The relaunch of the entire Synactif skincare line reinvents how skincare works. Perfection through purification and revitalization is at the core of this uniquely synergistic skincare system. Now, skin has unrivaled clarity.

2013

Body Care

Clé de Peau Beauté expands into body care with the launch of the smoothing body exfoliator and restoring body cream. Rooted in skincare, these formulations improve hydration, clarity, and radiance.

2012

rose synactif

Clé de Peau Beauté introduces rose synactif, the first fragrance to capture the aura of you. A perfect harmony of complexity, enduring mystery, and pure luxury, it is based on a gold medal - winning rose grown at the famed Delbard nursery and is designed to work in synergy with Synactif skincare.

2013

le sérum

Le sérum is launched to awaken skin's infinite capacity for radiance. By delivering core nutrients and empowering cells from within, skin achieves unprecedented moisture, vitality and radiance.

2012

intensive eye contour cream

Clé de Peau Beauté introduces intensive eye contour cream, a sumptuous treatment that deeply moisturizes skin to deliver unprecedented radiance three ways - through texture, tone and dimension.

2011

Radiance Becomes You

Unprecedented revelations on skin's infinite potential for luminosity inspire a new tagline, "radiance becomes you", and lead to product innovations. New luminizing face enhancer utilizes the latest in optical technology for light-dancing radiance at every turn. La créme is reformulated with Illuminating Complex to help promote radiance from within.

2011

Flagship Boutique

The Clé de Peau Beauté flagship boutique opens in Espace Ginza, Tokyo. This awe-inspiring space harmoniously fuses delicate Japanese aesthetics and modern French elegance for an exquisitely luxurious shopping experience.

2011

Amanda Seyfried

Award-winning actress Amanda Seyfried becomes Clé de Peau Beauté's new muse and global brand spokesperson.

2009

Synactif

Clé de Peau Beauté introduces Synactif, the world's first ultra-luxurious purifying skincare line and transcendent facial treatments.

2007

la créme

Based on exclusive cutaneous research, la créme evolves to address skin's circadian rhythms to improve fatigue and signs of aging overnight.

2006

Lucia Pieroni

Internationally renowned artist Lucia Pieroni becomes Clé de Peau Beauté Makeup Creative Director. Recognized for her painterly approach to makeup, Lucia introduces "haute couture" concepts to each season's color collection.

1999

la créme

Perhaps the most exquisite anti-aging cream in the world, Clé de Peau Beauté's signature product, la créme, is introduced to the United States.

1999

concealer

Clé de Peau Beauté's iconic concealer makes its début. Once a beauty secret passed between makeup artists and their celebrity clients, this award-winning product is now celebrated for its unparalleled coverage, hydration, and irresistible radiance.